Flipping Pocket Adventures
---
Home - Downloads - Webchat🡕 - Wiki🡕
---
A rules light roleplaying game that fits in your wallet.
Designed for spontaneous games. Character creation is fast and simple. All you need to play is a coin and some people to play with.

Next to the core rules there will be supplements and little adventures in the same format as the rules.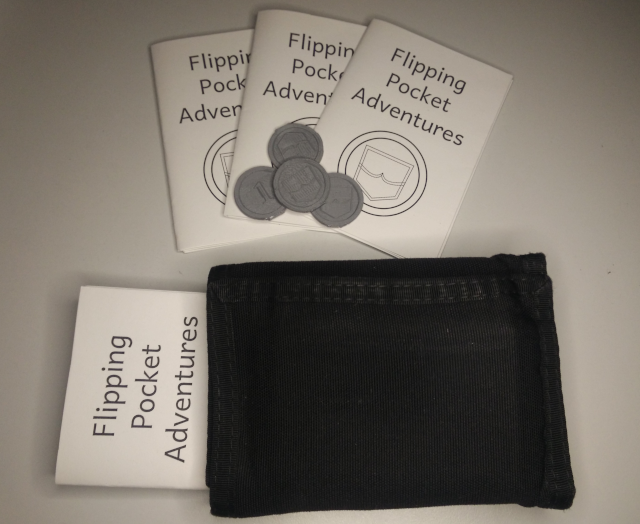 Development:

FPA Core Rules🡕

If you have suggestions or some other comment, feel free to open an issue or join us at #flippingpocketadventures on FreeGameDev IRC or via XMPP at #flippingpocketadventures@irc.freegamedev.net.


---

This work is licensed under a Creative Commons Attribution-ShareAlike 4.0 International License.